Top 10 Best Prescription Swimming Goggles 2023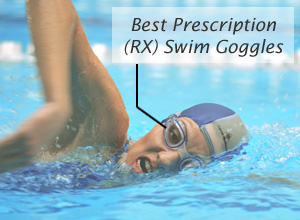 There are lots of swimmers with poor eyesight and wear optical glasses to cleanly see the things in and out of water.
If you are one of them, we feel sorry for you, and if you wanted to know whether you should swim with/out your contact lenses/optics, the best advice we can give you is buy and use prescription swimming goggle for 2 reasons (there are many apart from these 2).
You can see clearly underwater
Improvement in your competitive swimming speed
We already discussed how to choose a prescription swim goggle if you haven't see that.
Here is the list of:
10 Best Prescription Swimming Goggles to Buy in 2023
1 – Speedo Vanquisher Optical Swim Goggle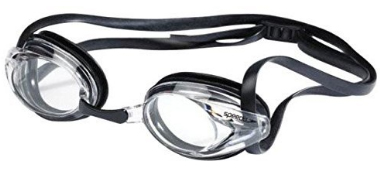 This comes with the same look and feel of Speedo's standard Vanquisher swim goggles, with an added feature that offers help for swimmers with deficient eyesight.
This is something similar as a pair of reading glasses, all you have to do is just choose your necessary diopter level and you are done!
You can now enjoy clear vision underwater. Built with poly-carbonate lenses this goggle is sturdy, with a soft silicon seal making it comfortable to wear and complete watertight.
2 – TYR Corrective Optical Performance Goggle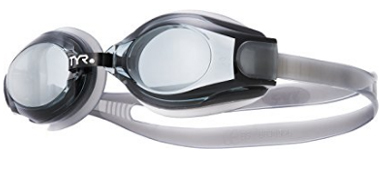 This pair of goggle from TYR is a perfect fit for people with poor vision, wearing it won't require you to use contact lenses or blurred vision underwater.
This is a corrective optical goggle featuring a common eye socket frame design for exceptional fit for almost all head-sizes.
It uses optical rating poly-carbonate lenses, comfortable thermal plastic rubber gaskets that provide comfort and leak-proof fit.
3 – Splaqua Optical Swim Goggle with Corrective Lenses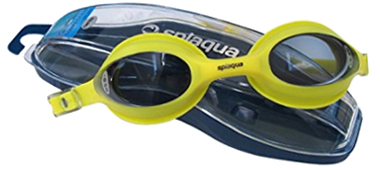 This is not a brand like Speedo & TYR but this is feature rich and affordable corrective lenses swim goggles.
Available in diopters -1.5 though -1000, this is a perfect optical goggle designed for corrective vision while swimming and feature a fully treated diopters lens for farsightedness.
It Comes in multiple colors, clear or tinted lens makes it suitable for almost all swimming conditions (indoor or outdoor).
4 – Vitchelo Optical Mirrored Swim Goggles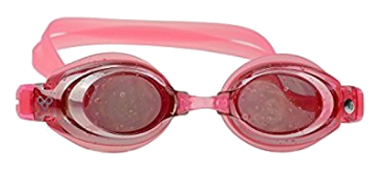 The Vitchelo Mirrored Swim Goggles offers a free nose clip, anti-fog, UV protection and it provides a great leak resistant soft comfortable silicone gasket and flexible strap makes it a perfect fit for all men or women.
The nose bridge is adjustable for custom fit – the goggle is available in only one color-Red.
What makes this goggle more attractive is, it come with carrying case & free silicone nose clip and 60 days money back warranty!
5 – IST RX Prescription Swim Goggle with Optical Corrective Lens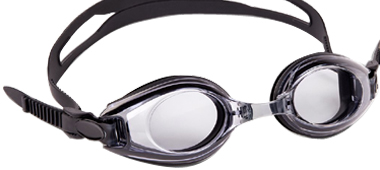 The IST RX prescription swim Goggle is a dive-mask style side buckle adjustable suitable for kids and adults.
It has all the standard features of a RX goggle, however it does not cover the nose like a mask and only available in one color.
Its features includes – anti-UV/anti-fog, lenses are shatterproof, scratch-resistant, and soft, hypoallergenic, injection-molded silicone eye-cups and split strap provide a secure and comfortable fit.
You have the option to buy only the lens, or goggle box, or strap & buckle, or complete set.
6 – ViewPlus RX Prescription Swim Goggle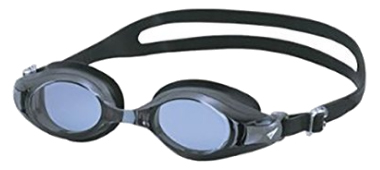 This one also comes in only single color and design, but you will find all the standard features of a good prescription swimming goggles.
Such as anti-fog, 100% UV protection, 3 Nose bridges, high quality silicone strap and Corrective lens.
You will end up with better swimming experience and clear vision underwater after wearing these goggles.
The goggles are sturdily and also come with a carrying case which makes goggle's life longer.  The price is reasonable and anyone can afford to buy it.
7 – Sable WaterOptics Flat Lens Prescription Swimming Goggles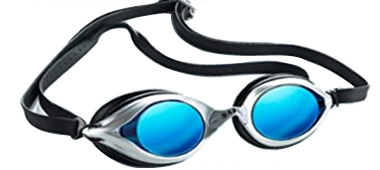 The RX swim goggles from Sable WaterOptics are probably the best mirrored goggle but costs a bit high compare to other items on this page. It looks very fashionable but unfortunately comes in only single color and design.
The RS 101 goggles are specifically designed for competitive swimming performance, features includes spherical & flat lens technology, anti-fog, easily adjusted, and comfortable fit strap makes it a perfect fit for all size faces.
Few people complain that they get slight leak in their goggle due to the fact that the suctioning cups are made of hard rubber instead of soft material.
Make sure you regularly clean and do needed maintenance to keep the anti-fog function to work longer.
8 – Aguaphile Prescription Swim Goggles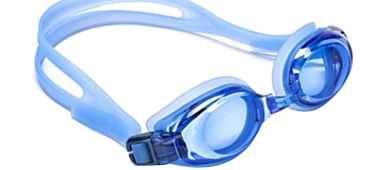 This Aguaphile Prescription Swim Goggles is suitable for both men and women. Built with soft and sturdy materiel this goggle is comfortable to fit on different size faces.
What is more fascinating is this goggle gives you life time replacement guarantee.
The goggle comes in only 2 colors (black and blue). Anti-fog and UV protection makes it a perfect for long swimming hours.
But be careful not to touch or rub the lenses, rinse with fresh water and dry it, if you rub or touch you will make scratch on lenses.
They fit great, no leak with minimal tension and the case is well made as well.
9 – F&C 
Corrective Nearsighted Prescription Swimming Goggles with Ear Plug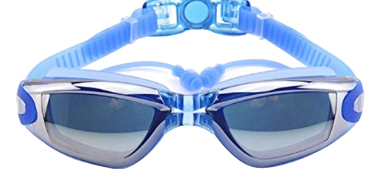 This swim goggles comes with different Diopters and is a perfect product for nearsighted swimmers.
The lenses are made up of poly carbonate that is 100% UV protected and anti-fog which helps you see clearly in water.
The 3 piece exchangeable nose bridge is great and can be adjusted comfortable to any size of your face.
The goggle is 100% waterproof thanks to the silicon rubber eye cups that keep water away from entering into your eyes while swimming.
The goggles come with earplugs attached. Reasonable price makes it very affordable to own for anyone.
10 – ZIONOR G3 RX Prescription Optical Corrective Swim Mask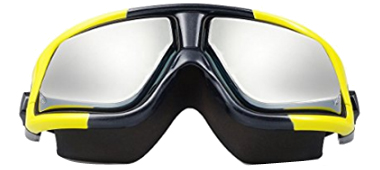 When you buy this RX swim goggle you will get 1 swim nose clip, 2 ear plugs, and 1 protective case all free!
This tinted swim goggle is great for indoor and outdoor swimming, comes in multiple colors and different prescription diopters.
It's best to consult with an your optometrist for correct diopters of each eye before buying this goggle because there is some minor changes (0.5 deviation)due to its different from standard corrective glass.
One downside for this goggle is the lenses are plastic and the mirror finish is easily scratched if the goggles are left lens side down, so always make sure to put it into the protective case that is included when you purchase this item.
The strap fitting is good they stayed in place and were comfortable even during extended use.
Important note as you are buying online you won't be able to get the trial of a swim goggle so before you go ahead and buy the one it's highly suggested that you read the review of the product before choosing the perfect one that fits on your head nicely.
Here is tip if you get a chance to try the goggle – when you put the goggles over your eyes it should suck on for few seconds without you put the head band, after that open your eyes broadly when placing the goggles on and then calm down your eyes and let go of the goggles, if the goggle fall immediately it means the goggles do not fit on your face perfectly.
Whether you are poor eyesight person with an optical glass or a normal person without any eye problems it's highly recommended that you use swimming goggles while going into the pool.
It's one of the best and must have swimming accessories for your eyes' protection.
Conclusion
To conclude this ten of the best prescription swimming goggles blog post, we tried our best to provide you all the necessary things you should consider before buying a prescription swim goggle now you can make the best possible decision based on the facts we discussed in this article.
You should keep in mind that finding a winner isn't easy; however, the one pair of goggles that managed to stand out was Speedo Vanquisher, but obviously everyone have their own specific requirements and likening, we hope we at least narrow your selection to these top 10.