How To Choose Prescription Swimming Goggles
Do you have prescription goggles?
Do you want to see through clearly without using lenses while swimming?
Do you know that it is better not to go into swimming pool with contact lenses?
Well, there is a solution to this – you can purchase prescription goggles for swimming and no need to worry about damaging your eyesight or contact lenses.
Looking for the Best RX Goggles?
Prescription Swimming Goggles come with special lenses that have different strength levels.
Nowadays, there are several companies that produce prescription goggles.
This means that you have the opportunity to choose between different brands and different price ranges.
Many people believe that prescription goggles are expensive, however they are quite affordable for a person with an average income.
The price of goggles starts approximately from $$ and goes up, depending on the quality, brand, etc.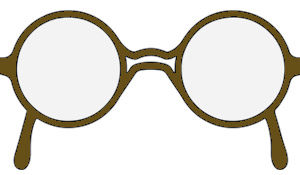 There are several things you need to know before purchasing your prescription goggles.
The first thing is to find out your OD (Ocular Dexter) and OS (Ocular Sinister), in other words the eyesight of your right eye and left eye respectfully.
Cylinder is required if you have astigmatism. Consult with your doctor about this issue in order to order goggles with the correct lens.
Sphere is the measure of weakness degree in diopters (if you are nearsighted your eyesight measurement number will always be negative). You can use the formula provided below for calculating what type of prescription goggles you need
Diopter strength = Sphere + (1/2 x cylinder)
Let's consider that the sphere is -1.5 and the cylinder is -1. In that case your lens will be -1.5 + (1/2 x -1) = -2 step diopter lens.
You need to keep in mind that producers adjust it a little bit in order to keep reasonable pricing, so it might not fit you perfectly. There is also a possibility to choose the frame.
When you purchase your goggles try them on to see if they fit you.
In case you feel uncomfortable you can try to return them to the store or exchange before using.
During recent years the demand of prescription swim goggles has increased and producers started to offer both recreational and racing style goggles.
If you are a professional swimmer you will most probably look for racing prescription goggles, while if you are just going to the pool once in a while you can go with recreational prescription goggles.
Some brands offer an opportunity to change the lens when required, such as Aqua Sphere.
If you decide to change the lens in the goggle, before ordering a new one make sure that it will fit your goggles, consult with the seller before purchasing one.
Prescription goggles do not require special care, you need to do the same steps as you would do with other goggles.
Rinse the goggles with fresh water after exiting the pool
Put them in a clean place so that they dry and store them in a special case (in case you goggles came without case, purchase one)
Keep your prescription goggles away from heat or hot water to insure that lenses will not get damaged
If you are not sure which goggles to buy head over to this blog-post where we have listed Top 10 Best Prescription Swimming Goggles.